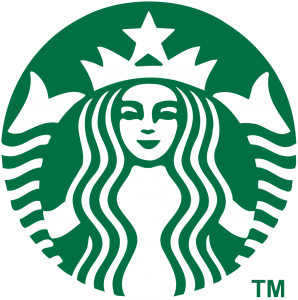 In this episode of Creativity and Compliance, Ronnie and Tom speak with Len Larsen and Cory MacDonald who lead Starbucks Ethics & Compliance ACT team (Awareness, Communication, Training).
ACT – Awareness, Communication & Training. Starbucks creates programming for each of these important buckets.
"It's Just a Joke"

Starbucks surveyed managers to collect their top-10 list of workplace behavior problems.
We discuss creating training that addresses these common, gray-area, real-life, nuanced problems that occur.
Intent vs. Impact. The majority of issues involve people who don't realize they are causing the problem. The common excuse is…"come on, it's just a joke!"
These micro-aggressions have an impact. If unaddressed, they can become accepted as part of the culture.

Speaking Up and Being an Ally

Starbucks promotes addressing these issues in the moment, directly and respectfully.
There is special emphasis for managers to address these issues at the time they occur.
There is also emphasis on being an ally…to speak up on the behalf of your colleagues. People are more likely to speak up for others than for themselves.
If they are not comfortable addressing the issue in the moment, then they have a support system – Helpline, Ethics & Compliance, etc.

Getting Specific

Training often presents the most obvious bad behavior that doesn't feel real, nuanced or relevant…which isn't helpful.
Training often tap dances around saying or showing the actual bad behaviors that occur. They avoid the specifics because of a fear of offending.
This is a problem because it leaves the problematic behavior open to interpretation. They don't know where the line is.
This is a problem because the lack of specifics doesn't connect with employees. Most people don't see themselves as a problem.
The Starbucks solution is to be as specific as possible…to show and say the bad thing, even though they know it will make people uncomfortable.
Making people uncomfortable in this context is helpful. They should feel uncomfortable when they see/hear the bad behavior. It helps them learn.
In these situations, they include a disclaimer at the beginning of the video to ensure that employees know that "this situation is only being presented for learning purposes and the behavior outside of this context is never tolerated."
Some employees still get upset. Starbucks is willing to deal with these occasional complaints because the specificity helps make their training and comms more engaging and effective for the masses.

Taking Risks – Innovate, Elevate, Educate

It's important to continually reinvent your program and try new things.
Taking risks with your training and comms is the most effective way to engage and stay top-of-mind.
Somethings won't work, but that's okay. You can pivot.
The act of taking risks and trying new things will lead to more effective programming.
Creativity isn't a luxury, it's essential!
CREATIVITY ISNT' A LUXURY, IT'S ESSENTIAL