SHORT, ENTERTAINING TRAINING & COMMUNICATIONS
Comedians Who Do Corporate Risk
COMMUNICATION, AWARENESS & MICROLEARNING



REGULAR "VITAMINS" ARE MORE EFFECTIVETHAN ANNUAL TRAINING "INOCULATIONS
"
COMMUNICATION, AWARENESS & BURST LEARNING
A growing library of short, creative programming enables you to show up in more places, reach more people, more frequently and in memorable ways.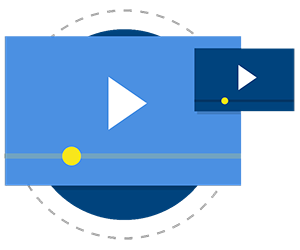 VIDEO SHORTS & MULTIMEDIA
• 60-Second Commercials
• Microlearning Videos
• Storytelling Videos
• Music Videos, Songs & Jingles
• Graphics, GIFs & Memes
We blend entertainment with learning to make important, hard-to-get-at subjects more engaging and memorable.
There's a difference between having a difficult conversation and a conversation about a difficult thing.
The L&E Suites were created in collaboration with these great brands: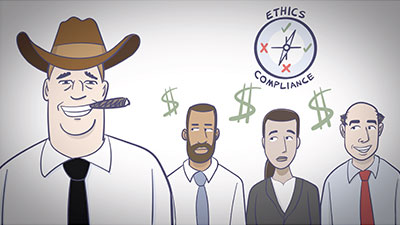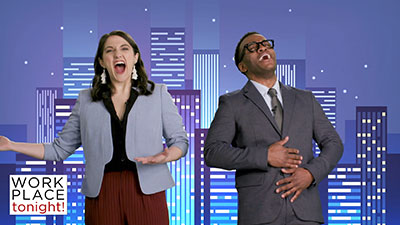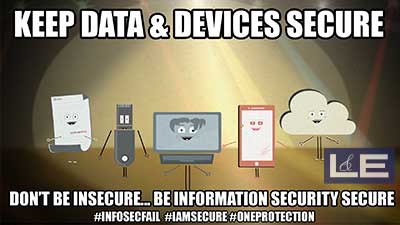 ENVIRONMENT AFFECTS BEHAVIOR
Behavioral science tells us that knowledge and understanding doesn't necessarily lead to employees making good decisions, i.e. training is only part of the equation. Consistent, clear, positive messaging is important to establish a culture of trust and support. Avoid the finger-wag. Change the tone. Communicate colorfully.
EFFECTIVE FREQUENCY
People forget stuff. People have short attention spans and short "working memory" and 87% of corporate learning is lost within the first month. There is benefit in more regular, positive, proactive communication and reinforcement.
CORPORATE CULTURE
We all can take an active role in shaping our corporate culture by choosing to communicate differently. Be interesting. Be positive. Be empathetic. Communicate colorfully.
APPROACHABILITY
We help make your team, policies and resources more accessible and approachable. We help create a social environment where employees are more likely to speak up to ask questions and report concerns.
REACHABILITY
Short, entertaining media, in a variety of formats and styles can more easily integrate and embed throughout the organization – like commercials – so you can increase your visibility and stay top-of-mind, throughout the year.
VARIETY & SURPRISE
There is no single way to engage a global, multi-cultural, multi-generational, diverse workforce. Don't put all your eggs in one basket! We provide a variety of short, entertaining media, in a variety of formats and styles, so you can try lots of things. Engage your workforce through variety and surprise.

"We're continuously working to reinforce our company's speak up culture and one of the most effective ways to do that is with a regular cadence of short, interesting training and communications. L&E's creative videos are short and entertaining so it helps us have more of an ongoing, positive presence that also keeps important topics top-of-mind."
Joanna Bayron
compliance risk manager | Ethics & Compliance | Starbucks Coffee Company
Other Things You Might Want to Know
Constantly Creating & Refreshing
We continually create new materials, addressing new topics, in different formats and styles so you always have something new to share.
Customization
We are happy to edit and adapt our content to fit within your environment. We can add logos, links, tag lines and custom call-to-action.
Just Like Improv…We Take Suggestions
If you have an idea for a new topic or creative format, please share. The Suites will continue to evolve based on community feedback.
Co-Creation
We can develop custom content for off-the-shelf prices by partnering with companies – creatively and financially – to develop new creative programming, and we share in the benefit. Let's collaborate!