L&E hosted an entertaining, interactive, lively discussion at the 2021 Pharmaceutical Compliance Congress. Panelists included:
Ronald Feldman, President & Creative Director, Learnings & Entertainments
Regina Gore Cavaliere, 25 Years in Compliance Leadership
Angelique Lee-Rowley, VP, Chief Compliance & Ethics Officer, Jazz Pharmaceuticals
Nick Gallo, Chief Servant, Co-CEO, Compliance Line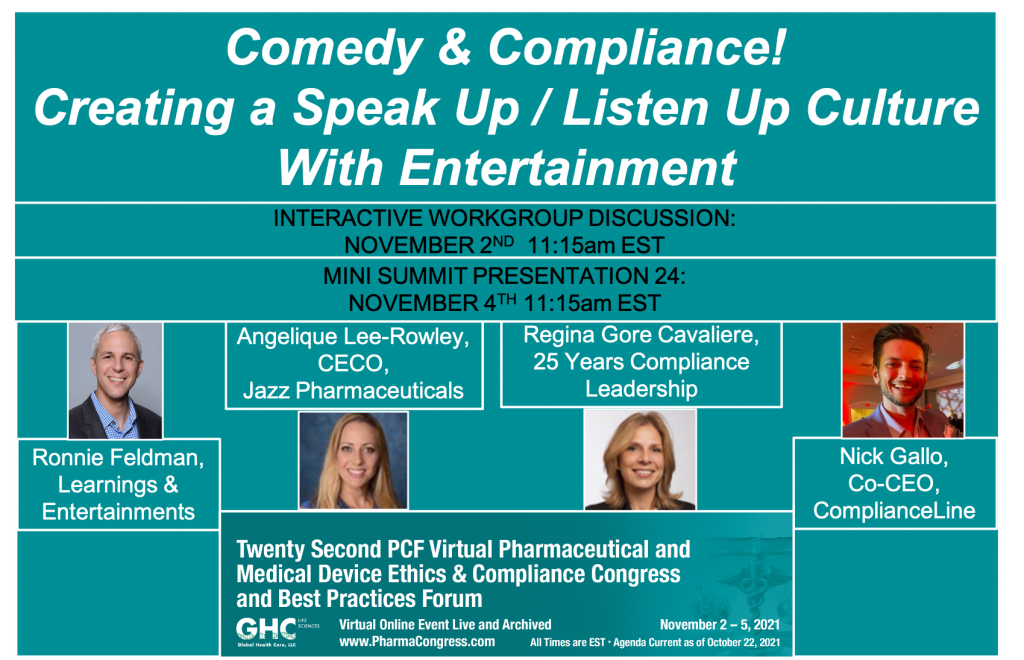 Click on the above picture to access an archive of the program. Enjoy!
---
Ronnie Feldman, President & Creative Director, Learnings & Entertainments